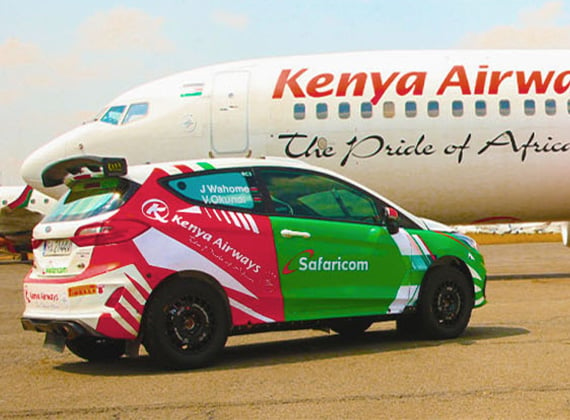 WRC Safari Rally
In June 2021, The World Rally Championship (WRC) Safari Rally returned to Kenya after a 19-year absence. KQ signed a three-year partnership with the WRC Safari Rally Kenya as the Official Airline Partner of the Safari Rally. The in-kind sponsorship also included a three-year sponsorship of the 'FIA Rally Star' programme, a global FIA-funded programme collaborating with National Sporting Authorities to identify, train and develop talented young drivers.
KQ has a great history with Motorsports and the Safari Rally dating back to the 1990s that exemplifies our spirit in uplifting sportsmanship, our culture, and our heritage to the rest of the world through sports. The partnership compliments the Government of Kenya's effort and other players in promoting Kenya as a tourism and travel destination and especially sports tourism in the country and beyond.
For two years in a row (2022 & 2023) Kenya Airways signed as the "Official Travel Partner" of the M-Sport Ford World Rally Team for WRC Safari Rally Kenya. As part of the partnership KQ, brought in the Msport cars, drivers, support crew and spare parts.